August 10, 2017 | Posted in News | By diego
Mr. Regiment 2018 Weekend Will take place on February 16/17/18, 2018
Feb 16: Meet & Greet @Eagle LA
Feb 17: Leather Contest @Eagle LA
Feb 18: Latrine Duty (Yellow Hanky Beer Bust Celebration) @Rough Trade Gear. Get you ticket here: https://www.eventbrite.com/e/latrine-duty-tickets-42336316061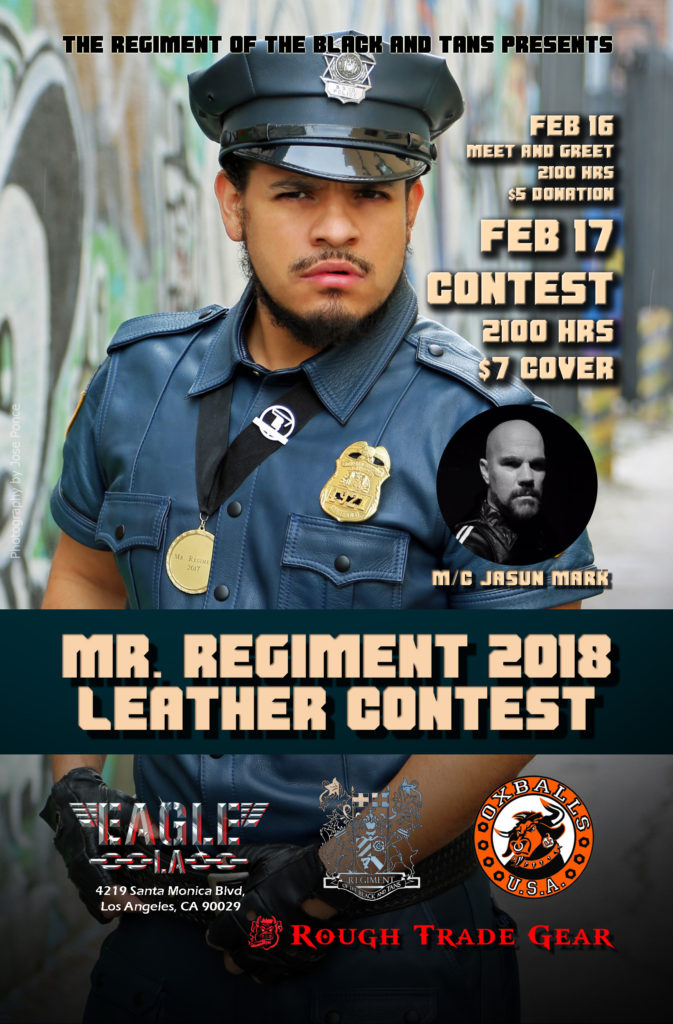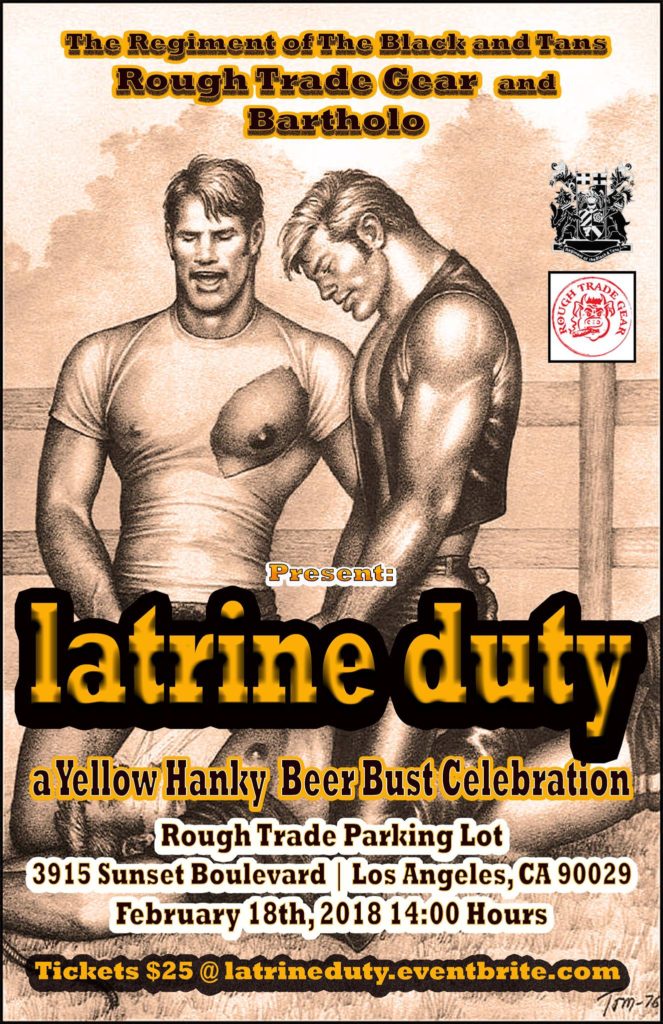 July 9, 2017 | Posted in News | By diego
Don't miss our Wet Boxers Contest at the Bullet this August 6th where hot contestants will get wet for charity.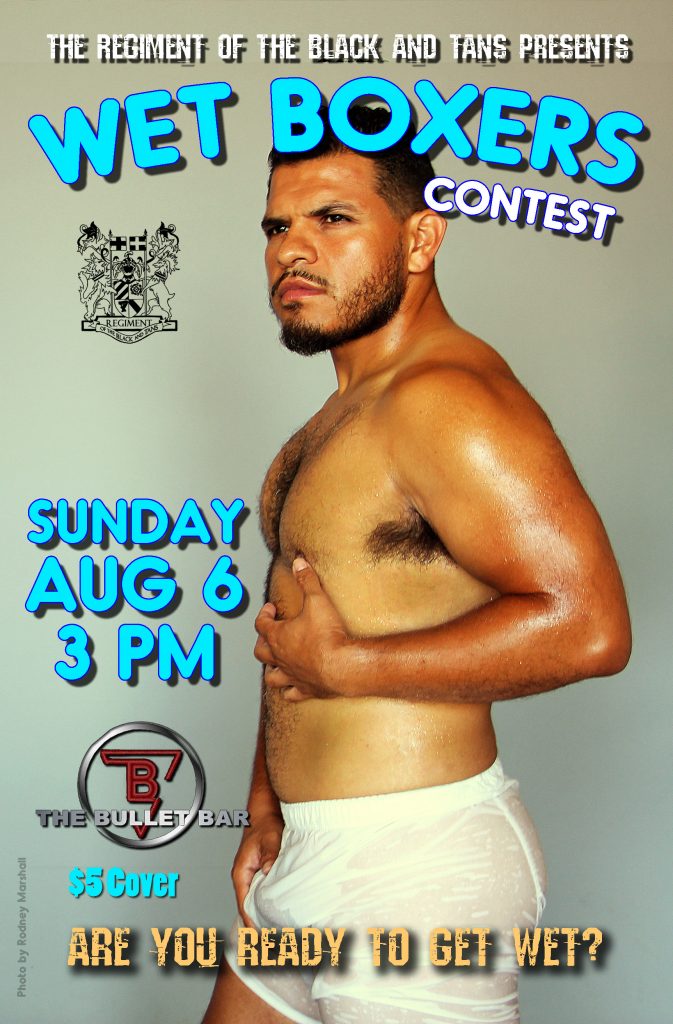 January 26, 2017 | Posted in Mr. Regiment, News | By diego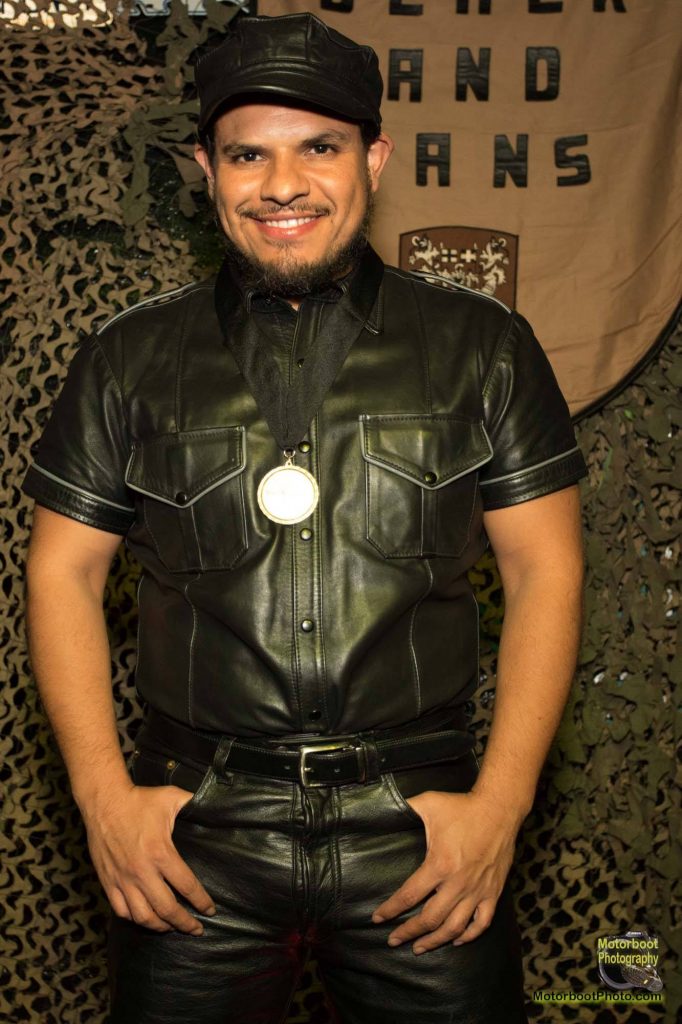 Mr. Regiment 2017 was held at Eagle LA last October, and Marco Antonio Valadez was the winner. Congratulations!